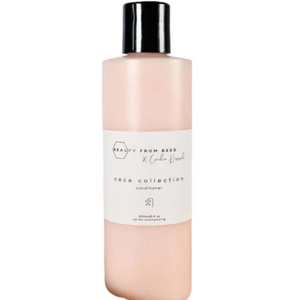 Our conditioner is soft, hydrating and will leave your hair feeling it's best. This
 is great for all hair types and made for kids and adults. Our conditioner is light weight and won't leave your hair greasy. 
Added Rosehip Extract helps give 
the blush pink colour made specifically for Cecilia Kissel.